Diseases of the testis
Anything (pain, redness or swelling) that appears in the testis and scrotum region should be investigated at the earliest opportunity.
Acute Epididymitis: Inflammation of epididymis. It produces swelling, pain and tenderness in the testis and epididymis. There may be associated with discharge from the penis and blood in the semen. The most common causes of epididymitis are urinary infection and sexually transmitted diseases. Antibiotics usually relieve the symptoms. It is important to differentiate it from other acute conditions of the testis and therefore urgent medical advice is absolutely necessary.
Acute Orchitis: Generally orchitis is associated with epididymitis.
Torsion of testis: Torsion is a condition when testis twists within the scrotum which may completely cut off blood supply to that testis. It is an emergency and should be corrected surgically. It is commonly seen in adolescents but can present at any age.
Testicular cancer: Although cancerous growth may be silent it can present as sudden testicular pain or swelling. (Please see in the testicular cancer section)
Injury to testis: Testes are vulnerable organs as they are only covered with scrotal skin. Direct blunt or sharp injury to the testis.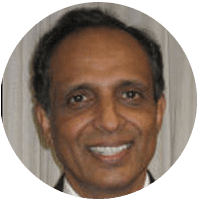 Mr Vinod Nargund is a Consultant Urological Surgeon specialising in Urological cancer, male sexual and fertility problems. He was trained in Urology at the City Hospital Belfast, the Royal Infirmary Bradford and the Churchill and John Radcliffe Hospitals in Oxford. You can view all of his qualifications on his biography page.